By April, Mumbai-Alibaug in 30 minutes by car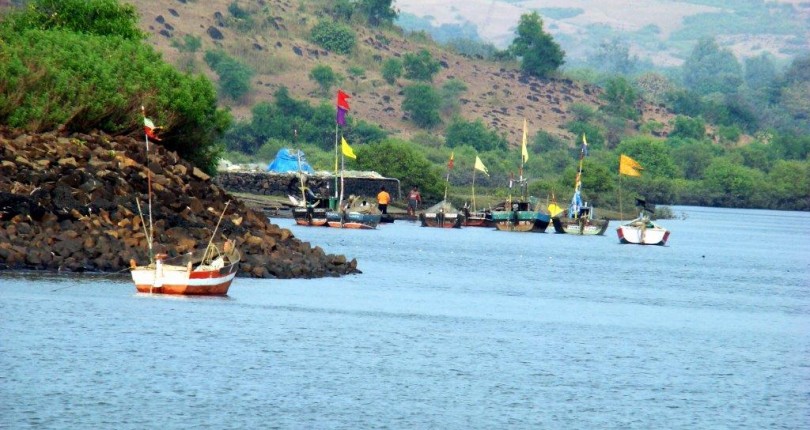 MUMBAI: Taking its much-talked-about water transport project ahead, the state government has appointed an operator to run ro-ro (roll-on, rolloff) services from Ferry Wharf (Bhaucha Dhakka) to Mandwa. The services will begin in April 2018, said a senior state government official. A ro-ro service is one where passengers, along with their vehicles, can be ferried on water from one place to another. According to the government's specifications, each ro-ro vessel can accommodate 350 passengers and 40 cars.
"Ferry Wharf to Mandwa is a popular route. Currently, it takes at least four hours to reach Alibaug from Mumbai by road. This will be reduced to under 90 minutes once the ro-ro services begin," said an official. The project is being implemented by the Maharashtra Maritime Board (MMB), Mumbai Port Trust (MbPT) and the City and Industrial Development Corporation (CIDCO). The MMB has given a letter of award to Maldar Dredgers and Salvagers.
As of now, several private catamaran services go to Mandwa from Gateway of India. These are shut for four months a year, from June to September, during the monsoon. Demand is very high on that route and there are limitations on the number of berths at the Gateway, said an official. "From the point of view of tourism too this will be a huge game-changer. People proceeding to Goa, or anywhere in the Konkan, can take their vehicles from Mumbai, get off at Mandwa and then proceed from there," said an official. The distance between Ferry Wharf and Mandwa is 16km, or 9 nautical miles.
It takes almost four hours to reach Alibaug by road from Mumbai. With the ro-ro service, it will be possible to reach Mandwa jetty in just 30 minutes and from there to Alibaug in the usual 45 minutes. According to government data, 180 lakh people use the state's existing water transport network a year. "The number shows that there are takers. We just need to give them good quality and a reliable mode of alternative transport," said a senior official.
The state government has proposed several other water transport projects to decongest roads. A water taxi project from Ferry Wharf to Mandwa is approved. Jetties have been approved for Gorai, Malwan and Bhayandar.
The second arm of the project involves ro-ro services between Ferry Wharf and Navi Mumbai. Work on the second arm is going on and will take some more time. There are also plans for laying a water transport route from Navi Mumbai to Mandwa.
Source:https://timesofindia.indiatimes.com/city/mumbai/by-april-mumbai-alibaug-in-90-minutes-by-car/articleshow/60998861.cms